BOOK: Aurora Cabins, 3 Days & 2 Nights, private retreat, 1–9 guests, 12.500 KR
BOOK: Aurora Cabins 4 Days & 3 Nights, private retreat, 1–9 guests - 19.500 KR
Private Aurora Cabins – Wilderness Retreat
These wilderness retreat cabins offer guests an exceptional Private Aurora hunting experience. It is tucked away deep in the boreal forests of Lapland (2 hour drive from Kiruna City). A hidden gem with no neighbors or other guests that is rustic, personal and genuine. On request you can book daily tours like, dogsled, Icehotel visit or Kiruna City Tour. Access to a private Scandinavian sauna by the Cabins.
Location: Kurkkio 115, 980 62, Junosuando, Sverige.
INCLUDED IN PACKAGE
There is access to toilet, running water and a shower in the cabins.
Outside the cabins there is a private Scandinavian sauna.
Bedding and towels are included.
The kitchenette has a stove, microwave and cutlery.
NOT INCLUDED IN PACKAGE
Private Transfers Check in – Check out
Private transfer is not included at check in – check out.
You can book a private transfer. Pick up & Drop off with a stop for supplies.
The driver will pick you up and drop you off at Kiruna City, Airport, Train Station. At check in transfer we will stop at the supermarket and liquor Store in Kiruna City so you can buy food and supplies.
Price private transfer check in with stop for additional supplies & food 2450 sek
Price private transfer check out back to Kiruna 1950 SEK.
All meals. Breakfast, lunch and dinner are self-catered.
You can stock up during check in transfer in Kiruna City.
If you access the cabin by your own vehicle there is a 25 minutes drive to the closest village and supermarket.
Cleaning is not included. All guests are expected to clean, vacuum & mop before check out.
You can book and pay for check out cleaning. Price 1500 SEK
Things Guests Always Do
Arrive and leave on time.
Strip the bed and group dirty linens together.
Load and run the dishwasher before you go.
Empty the fridge and take out the trash.
Write a note to say thanks or leave a review.
Clean, vacuum, mop, or deep-clean.
OVERVIEW & ACCOMMODATION INFORMATION
The aurora cabins are accessed by a 2 hour drive from Kiruna City in to the wilderness of Lapland.
On your request we offer daily transfers to Tours in the Kiruna area.
Four days and three nights of 100% Private accommodation in a rustic hunting cabin with running water, shower and toilet.
Three days and two nights of 100% Private accommodation in a rustic hunting cabin with running water, shower and toilet.
With your own car you can access the Cabins and check in. Your host or guide will then meet and great you to show the functionalites of the cabins like Sauna,heating, running water and of course the best place in the forrest for Aurora Spotting.
You will need your own warm winter clothes. Thermal underwear is recommended.
You can rent Headlamp, warm Arctic winter Storm Jacket (as a second layer) and heavy duty Arctic boots for the duration of your stay.
There is access to wifi. Your everyday phone connection will be bad in the wilderness.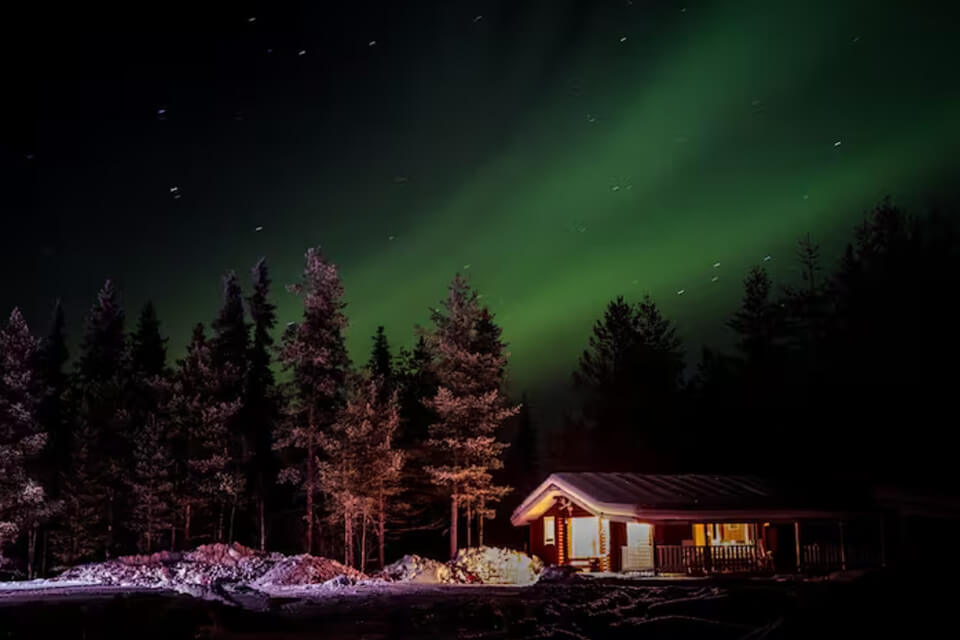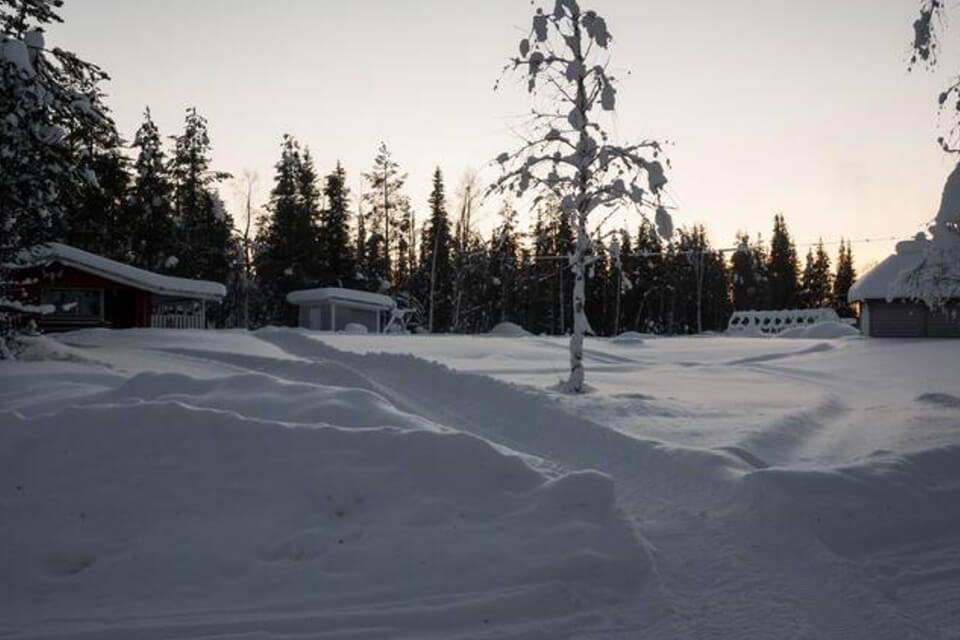 BOOK: Aurora Cabins, 3 Days & 2 Nights, private retreat, 1–9 guests, 12.500 KR
BOOK: Aurora Cabins 4 Days & 3 Nights, private retreat, 1–9 guests - 19.500 KR